So if you saw me on the other day in the car stopped at a red light and I was repeatedly banging my head into the steering wheel, there is a simple explanation. Really.
We were in the car to go to therapy and Alex asked a very straight forward yet loaded question.
"Mom, did you bring the I-pad?"
Shit.
"No hon, I totally forgot but you can use my phone, OK?"
"Did you bring my I-touch?"
Shit. Shit. Shit.
"No hon I didn't bring that either. I'm sorry. I'm really sorry. Mommy got busy and I just plain forgot and I'm so sorry. You can use my phone, right? Right???"
Please God, just use the damn phone. This one time, please.
"NO I CAN NOT USE YOUR PHONE."
Everything with-in arms reach was suddenly being thrust toward the front of the car. Backpack, shoes, socks, headsets, yo-yo. I know, a yo-yo. You name it, it was being lobbed my way.
Thank God we were going to OT to work on gross motor skills because not a damn thing came close to hitting me.
"YOUR PHONE DOES NOT HAVE GAME SOURCE ON IT. IT HAS TO BE DOWNLOADED AND YOU CAN'T DO THAT FROM HERE. ACCCCKKKKK!!!!!! HOW COULD YOU FORGET? YOU NEVER FORGET! I HATE YOU. I HATE THIS. I WANT DAD. HE DOESN'T FORGET THINGS. ACCCCKKKKK!!!!! YOU DID THIS ON PURPOSE. I HATE YOU. ACCCCCCKKKKK!!!!!"
More things being launched from the back seat. Sparkle nail polish. A fake spider. Pencil with an eraser chewed off. Clearly I need to clean the minivan more often.
"I HATE YOU. I'M NOT GOING TO LET YOU WATCH THE DVD. I'M TURNING IT OFF."
And at that point I got a little reprieve as we've been watching Megamind nonstop in the car since we started school on August 17, no I'm not counting, and even thought I love hearing Brad Pitt, quite frankly his wily charms and his sinfully beautiful voice wore off way back in September. And yes, I still think Angelina is a home wrecker.
I did find it interesting that with all the garbage being relocated to the front of the cabin he held onto the DVD remote. Clearly he'd managed to hold onto a few marbles.
"I WANT DADDDDDYYYY!!!!!"
And so that is why I was sitting at a red light gnashing my forehead into the steering wheel.
In the hopes of feeling something other than frustration, anxiety and utter pissed-offedness being spewed in my general direction I opted for physical pain. There was nothing left for him to do but yell. He'd already lobbed his backpack, shoes, socks and headsets my way, the only thing he had left were words.
And sometimes those hurt the worst of all.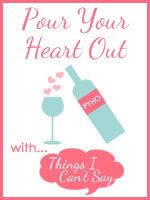 Note: We made it out of that car ride just fine and he wound up having a good time at OT after all. I write this as this type of situation plays out almost every single day. We've learned to cope with meltdowns and have strategies and tools in place for just this sort of thing. Oftentimes now we are working on preventative rather than defensive measures. While I never get used to these meltdowns, I have found I have more patience and understanding than I ever thought I possessed. I write this to let others know they are not alone. Not by a long shot.